Spokane Carpet Cleaning, Rug Cleaning, Upholstery TruckMount Cleaning
ONE QUALITY JOB AT A TIME       Call us for a free estimate: (509) 954-8637     
Any 2 Bedrooms Up to 250 Sqftg with  Deep Hot water extraction cleaned $75 
Any 3 Bedrooms Up to 250 Sqftg with  Deep Hot water extraction cleaned $97 
Evening and Weekend appointment available
!!!
JR Carpet Cleaning provide: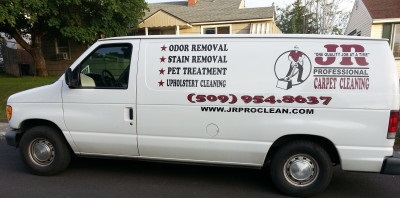 One Quality Job At A Time

No rush cleaning your carpet

Excellent Customer Service

Flexibility scheduling (weekly, monthly, evenings and weekends)
Advantage of using JR Carpet Cleaning

 

Green Cleaning Agents to clean your Carpet and upholstery
 Eco Friendly Cleaning safe for your kids and family
No exposure to harmful cleaning agents
High quality cleaning agent for Absolutely Best result
Guarantee: We will clean your carpet for free or money back if you are not satisfied with our service within 30 days
Why Choose Us?  IIRC trained technician, fully licensed and fully insured for your full protection and peace of mind.
JR, is a Spokane Carpet Cleaning expert, rug and upholstery cleaning experts with lots of professional experience behind us. No other Cleaning Company rival us for professionalism and service. We use the latest Fast Dry Deep Cleaning Systems that give a really deep down clean, removing more stains and soiling. We use the very best Eco Friendly Cleaning solutions that not only clean better than chemical cleaning, but also they are safe for you, your family and your home. Our carpet and upholstery cleaning systems are recommended by leading manufacturers and cleaning experts.
 Feel the Difference !
JR Carpet Cleaning use Track Mount and recommends the hot water extraction cleaning method as the most effective way to completely clean your carpets.
In order to protect your carpet investment, regular carpet care, carpets stain removal, a good functioning vacuum cleaner, and regular carpet cleaning are required to extend the life of your carpet.
Mission statement
"Our first priority is to provide an ultimate carpet cleaning service for our customers. We understand that your carpet is a valuable asset and we take time and effort to provide the right service while maintaining its quality at an affordable cost."
Slogan
We are in business to make our customers say "Wow"
Mike – South Hill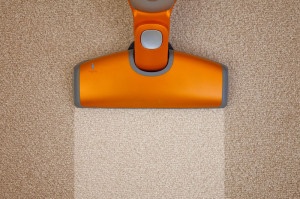 What can I say… absolutely top quality, very professional with exceptional results. I've used almost all major carpet cleaners in Spokane at least once (primary the ones that advertise on radio), and JR blows them out of the water (price and quality!). Thanks again and I will be referring both family and friends!
Services provided